Open Trip Phinisi Boat "Lamborajo II" – Traditional Vintage Style Phinisi – Labuan Bajo – Package – Price – Itinerary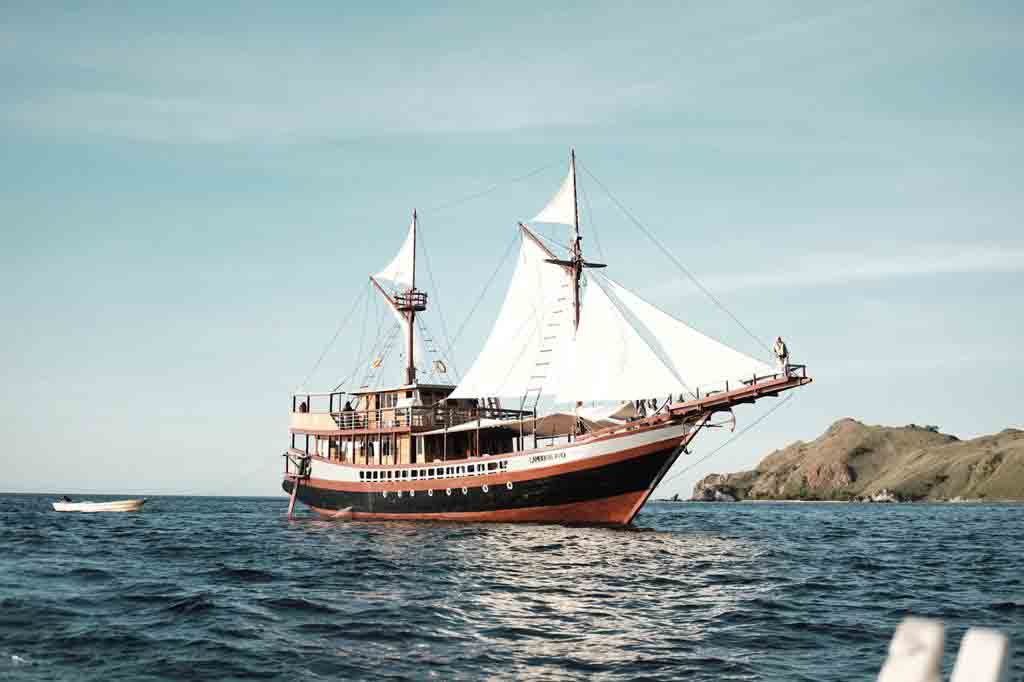 Wohalaw Travelers! As promised yesterday, Mimin AyoTraveling will introduce Travelers to its twin Lamborajo I… Especially if it's not Lamborajo II
For Travelers who haven't read the Lamborajo I article, I suggest reading this to the end.. So that you are up to date for sure.. also so that you choose one set or one set , right or not? hehe.. What are the Lamborajo facilities? Why did you make twins like that? Surely not cans? Curious?? Let's scroll!
Facility:
Phinisi KLM Lamborajo
6 cabins AC
5 private bathrooms & 1 shared bathroom
sampan 6,2m
Clean water
Air mineral
Coffee & Tea
Eat
Life jacket
Set Snorkeling
24 hour electricity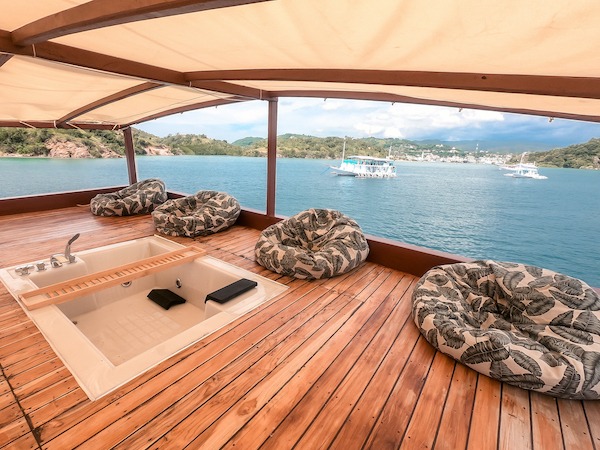 Cabin
6 main cabins
5 Rooms 3 pax + Private bathroom + Hot water
1 room 2 pax + sharing bathroom
Max 17 People.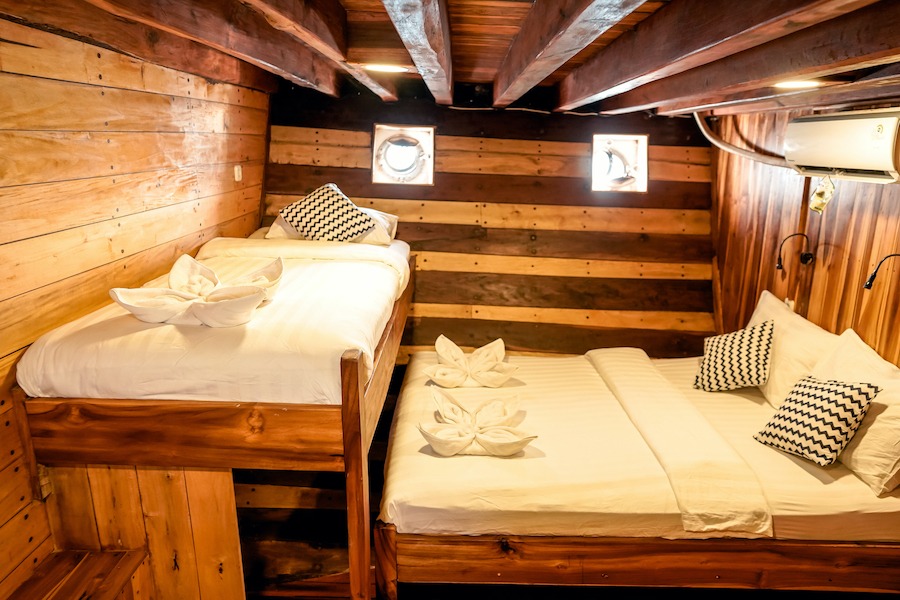 BOAT SPECIFICATIONS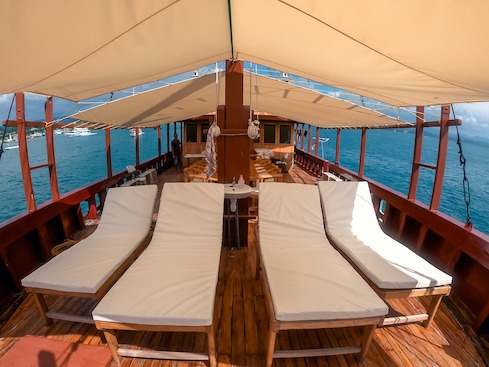 Boat Dimension 34 meter length ; 7,8 meter width ; Phinisi Style
Mini Pool, Karaoke Set + TV
Life jacket and snorkel set
24 Hours Electricity
Leisure Deck
Aircon cabins
Sun Deck
Warm water showers
Outdoor Dinning
Price List of Phinisi Boat Rental Prices "Lamborajo II" – Labuan Bajo, 2022
Price
Pax
1D
IDR 45.000.000

Max 35 pax
1x Eat
1x Snack

2D1N
IDR 82.000.000
Max 17 Pax
3D2N
IDR 92.000.000
Max 17 Pax
4D3N
IDR 114.000.000
Max 17 Pax
Phinisi Ship Itinerary "Lamborajo II" 2022
1D
2D1N
3D2N
4D3N
D1

Labuan Bajo
Cauldron
Komodo
Pink Beach
Labuan Bajo

D2

Labuan Bajo
Kanawa
Manta
Cauldron

Cauldron
Komodo
Pink  Beach
Manta
Labuan Bajo

D3

Labuan Bajo
Canawa Manta Point
Gili Lawa

Gili Lawa
Take Makassar
Pink Beach
Our Beach
Komodo
Bat
Cauldron

Cauldron
Moringa
Labuan Bajo

D4

Labuan Bajo
Moringa
Screaming
Rinca
Bat
Rinca

Padar island
Komodo Island
Pink Beach

Take Makassar
Manta Point
Gili Lawa Darat Island

Canawa Island
Labuan Bajo
Include:
Ship Private Lamborajo II
airport transfers
Eat on the boat
Mineral water, coffee and tea
Snorkel equipment
Exclude:
Airplane ticket
Komodo National Park entrance ticket (200/pax for 3hrs)
Photo/video documentation 1.1 million/day (Camera, drone, gopro)
Insurance
Personal expenses
Tips Crew/ tour guide
Phinisi Ship Gallery "Lamborajo II" – Labuan Bajo, 2022