Labuan Bajo Phinisi Boat Rental Package with "Adishree" Liveaboard Charter – Diving – 2022 Prices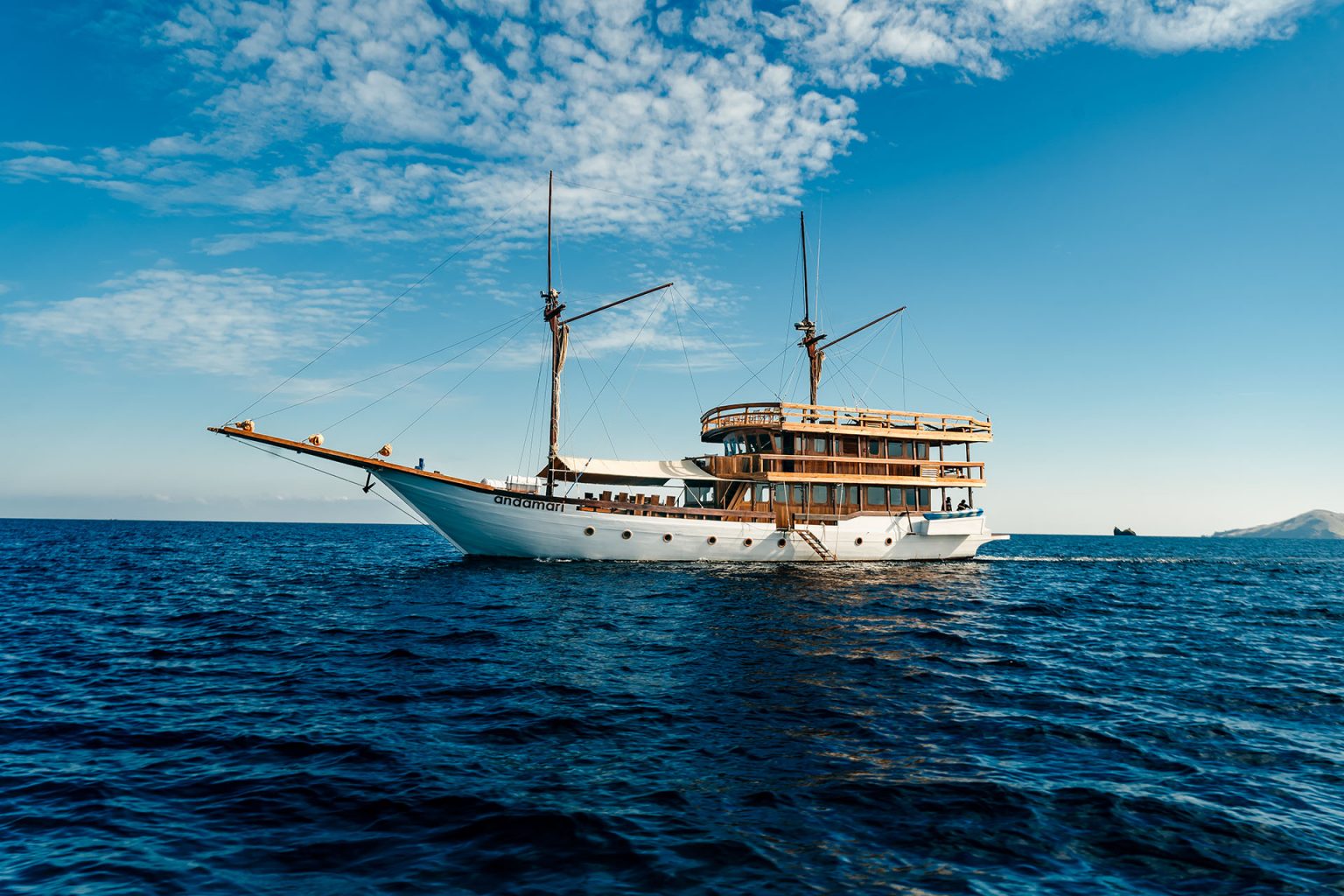 Hi Hi! Whats up! How are you? Have you fixed the date? Great then! For travelers who are still confused about their phinisi, you really have to scroll through this article.
Get to know the Adishree Liveaboard phinisi ship. This phinisi ship is specifically designed for travelers who have plans to sail to Labuan Bajo. What are the facilities of the Adishree phinisi boat? Scroll it up Travelers!
Facility
Large outdoor area

Area indoor

Lounge area with bar

TV

3 sun decks

Sofa
Bean bag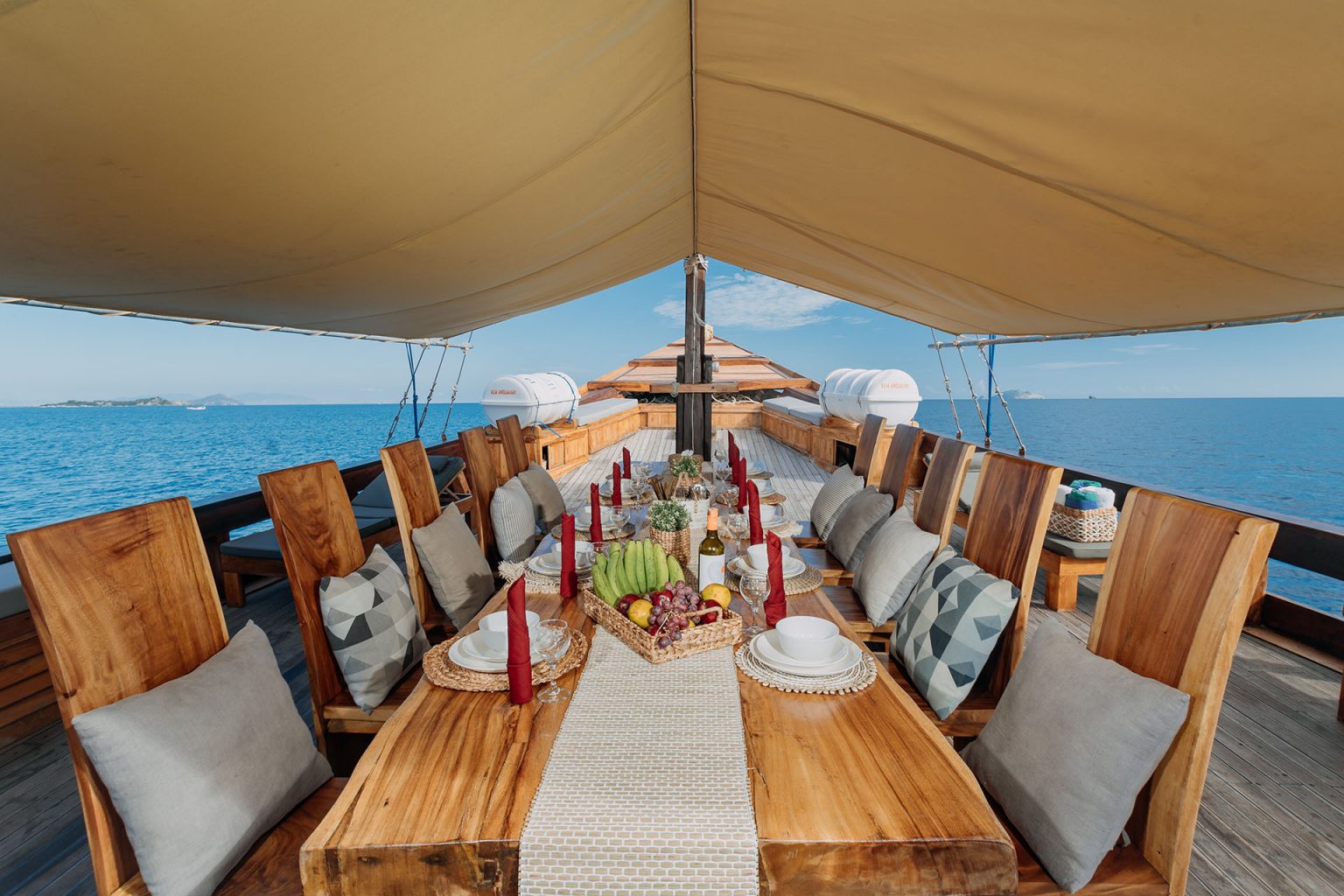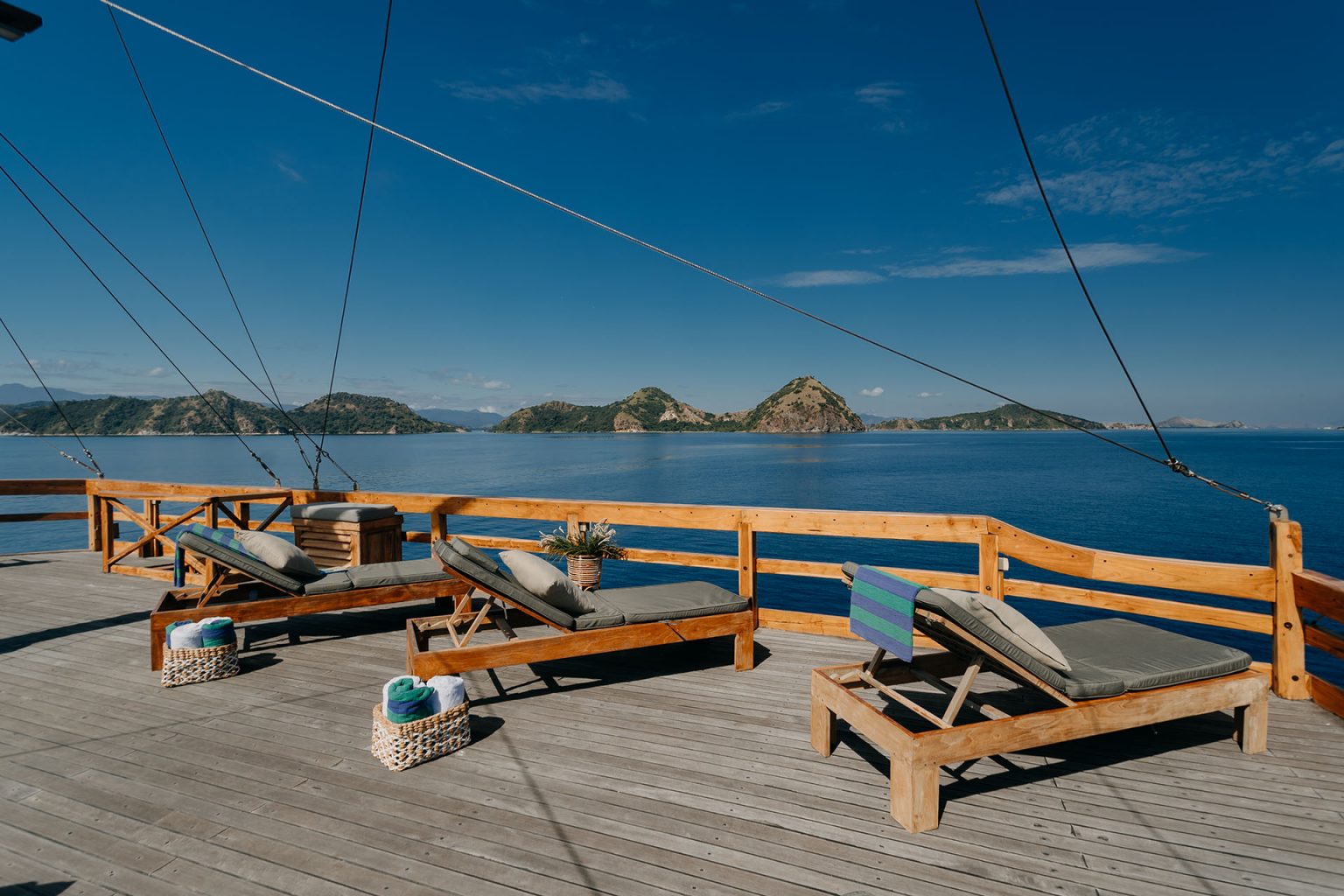 Cabin
2 Cabins:
1 Kabin Master + double bed + AC
4 Kabin double bed + 2 extra bed + AC + Kamar mandi privat + Hot water
BOAT SPECIFICATIONS
Built: 2015
Type: Phinisi
Dimension : 25m length
Width: 6,20m
Engine : Mitsubishi 6D22
Speed : 8 knots
Capacity : 12 overnight guests
Safety : 6 pcs Fire Extinguisher
Crew : 8; 5
1 life raft (15 people cap)
25 life vests
6 life buoys
First aid kit
Navigation : GPS
Communications: Marine radio
VHF radio
Auxiliary Power: Two generators 40kva and 40 kva
Price List of "Adishree" Charter Boat Rental Prices – Labuan Bajo, 2022
1D Trip
Program
Pax

Price

Include dinner
1-25 pax
42.000.000
Exclude dinner

1-25 pax

48.000.000
Phinisi Charter Ship Diving Package "Adishree" – Labuan Bajo 2022
Diving Include Komodo National Park

Program

1-5 Pax
6-10 Pax

Leisure

Diving

Leisure 

Diving

2D1N

47.000.000
81.100.000
51.000.000
86.000.000

3D2N

62.000.000
102.000.000
68.000.000
107.500.000

4D3N

87.000.000
119.000.000
96.000.000
126.000.000

5D4N

115.000.000
159.000.000
128.000.000
168.000.000

6D5N

135.000.000
185.000.000
150.000.000
195.000.000

7D6N

162.000.000
222.600.000
180.000.000
234.000.000
Diving Out Komodo National Park

Program
1-5 Pax
6-10 Pax

Leisure

Diving

Leisure 

Diving

2D1N

70.200.000
104.400.000
78.000.000
116.000.000

3D2N

105.300.000
130.500.000
117.000.000
145.000.000

4D3N

140.400.000
156.600.000
156.000.000
174.000.000

5D4N

175.500.000
208.800.000

195.000.000

232.000.000

6D5N

210.600.000
261.000.000

234.000.000

290.000.000

7D6N

245.700.000
313.200.000
273.000.000
348.000.000
Include:
Private Boat

Airport Transfers

Tour guide

Eat on the boat

Drinking water, coffee & tea

Snorkeling equipment

Entrance ticket to Komodo National Park

Photo/Video Documentation
Exclude:
Return Flight Ticket

Insurance

Personal expenses

Crew/guide tips
Phinisi Charter Ship Gallery "Adishree" – Labuan Bajo 2022